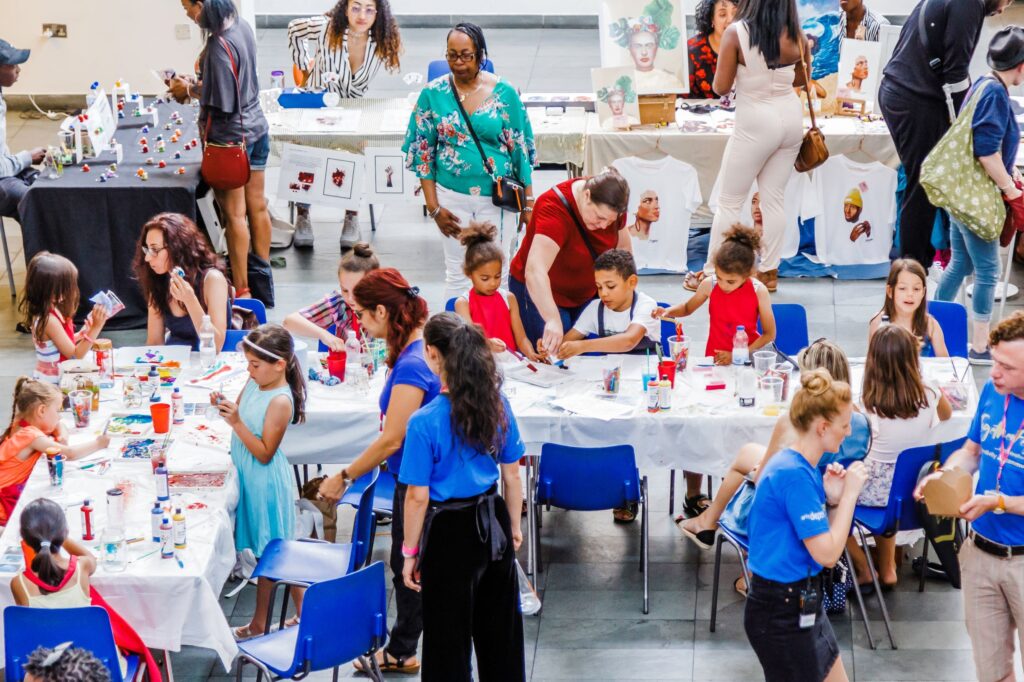 Address
Arts Depot
5 Nether Street
London
N12 0GA
020 8369 5454
artsdepot is a cultural hub for Barnet that welcomes 160,000+ visitors annually for a broad multi art form programme and wide range of creative learning & community engagement opportunities.
We showcase theatre, comedy, circus, music and dance in our 395 seat main house and 148 seat studio theatres. Our Apthorp Gallery and public areas host visual arts and free public events, and our Creation Space research lab supports an annual programme of artist residency projects.
We are home to undergraduate performing arts college London Studio Centre with 350+ students on site, and a further suite of studios, lecture theatre, and library.
We typically offer 30+ weekly classes in the venue, and also deliver outreach projects across Barnet in collaboration with a wide range of partners.
12,000 children & young people perform and/or take part in creative learning at artsdepot in a typical year. Targeted projects include work experience and work placements for young people not in education employment or training, and those with special educational needs. We deliver re-engagement projects with young people excluded from mainstream school, arts & music projects for young people with disabilities, and we have an access programme which accepts referrals for subsidised/ free tickets and workshop places via local charities.
Our older people's arts programme includes a Matinee Lunch Club for isolated people brought in groups by care providers, we have two over 60's dance groups and one over 60s multi arts group.