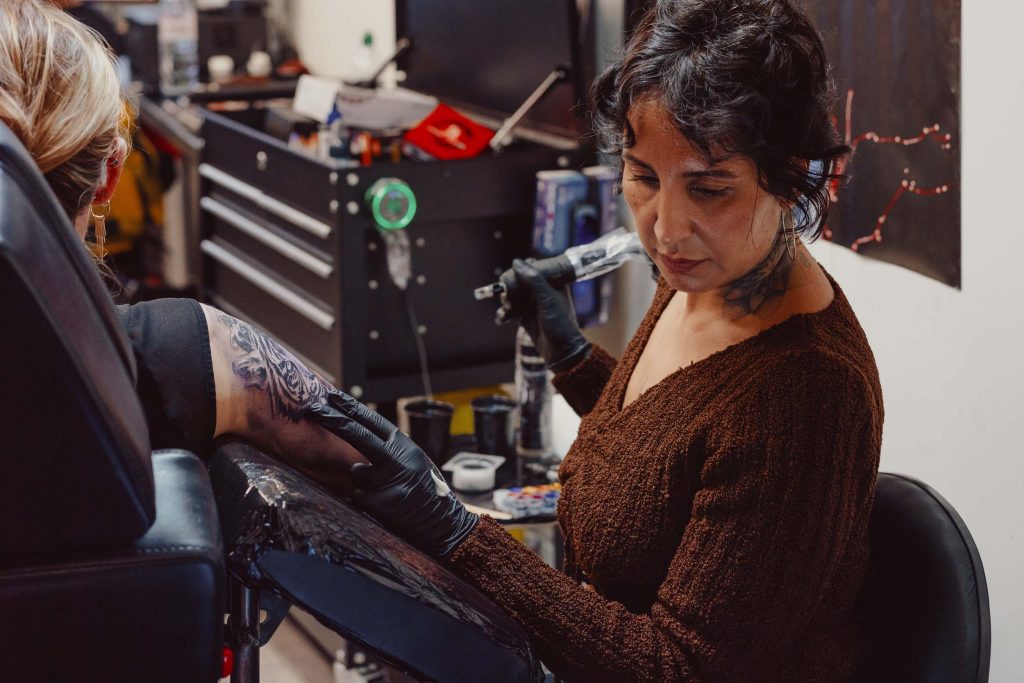 Address
Xotica Tattoo Studio
737 High Road
London
N12 0BP
02084450022
Xotica was established in 2000 by award-wining tattoo artist, Rakhee Shah.
Shah has been credited with many awards and publication features throughout her career, including 'Best Female Artist' in 2012 and a 'Tattoo Master' magazine tutorial in 2013. As well as being sponsored by Dermalize aftercare, she is also a retailer of the world-famous product, inevitably attracting a lot of attention to herself and the studio.
The team consists of Rakhee, Yasmin and Kayleigh. Whilst Rakhee mainly specialises in abstract realism tattoo, Yasmin focuses on neotraditional and linework tattoo styles. Her work is often bold and colourful, yet you can find some ornamental designs in her portfolio. Kayleigh, who is currently an apprentice, is keen on realism and neo-traditionalism. In her social media you can find lovely pieces of art featuring animals, flowers, and brilliant tattoo sketches.